First Missionary Baptist ChurchHayneville
361 Pine Street/PO Box 654
Map
Hayneville, AL 36040
Phone:
334-548-2074
Email:
htcnet.net@fbc45
·
Statement of Beliefs
·
Church History
FUTURE HOME OF FIRST MISSIONARY BAPTIST CHURCH
WE ARE BUILDING TO HIS GLORY-PARTNER WITH US!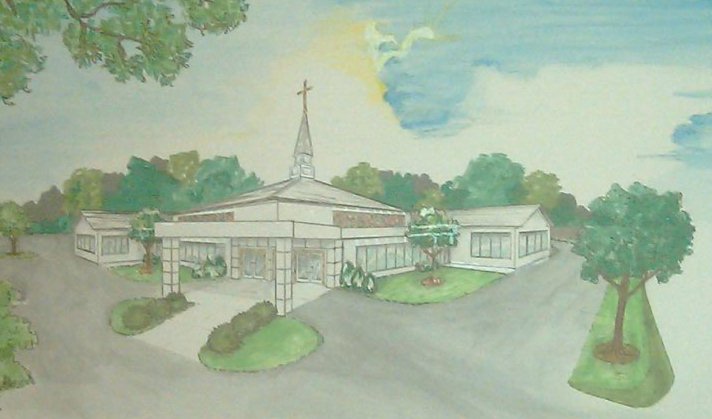 Vision of the House or Statement of Purpose
Our words are a reflection of God's words. For ye shall remember us by what we say. Our hearts are of Christ, for ye shall see HIM in us. Our minds are of the Holy Ghost, for we are in the will of God. We are convicted to stand boldly in the face of despair; for it is not the trials of life that defeats us, but the lack of faith with which we face them. We are examples of Christ and our ultimate purpose is to win the lives of the unaware through our testimonies of faith.
The primary purpose of First Baptist Church is to lead souls to the Lord through the communication of the GOSPEL OF JESUS CHRIST. To insure the comprehension of the Word, we must deliver it with simplicity and humility given through the POWER and DIRECTION OF THE HOLY GHOST.
First Baptist is a God Glorifying, Christ Centered, Holy Ghost Empowered, Word Based, People Oriented, local church of baptized believers who follow our visionary (pastor) as he follows Christ.
We believe that the Bible is the undisputed authority for our church's order and discipline. It sets the guidelines and government for our church through its principles and precepts.
THEREFORE, we are A CHURCH OF LOVE based on John 13:13.
WHEREAS, we are disciplined to be COMMITTED AND CONSISTENT and not forsaking the assembling of ourselves together, as the matter of some is ... Hebrews 10:23
THEREFORE, we are responsible for lost souls. We gather to be edified and scatter to EVANGELIZE. We witness of our Lord and Savior and establish a relationship with our brothers and sisters; we promote the fact that we are FAMILY: learning to do well (Isaiah 1:7), representing the Kingdom of God in A SPIRIT OF EXCELLENCE.
MOREOVER, we are A TITHING CHURH because we believe Malachi 3:8-10.
WE ENDEAVOR to be AN OBEDIENT CHURCH obeying those who have been placed in position of leadership over us as stated in Hebrews 13:17
WE MOREOVER ENDEAVOR, to let our light so shine before men that they may see our good works and glorify the Father which is in heaven, developing CHARACTER in the life we talk about at church and live away from church.
WE ARE A SPIRIT FILLED CHURCH, full of power, exercising the gifts of the Spirit as recorded in Acts 1:8 and I Corinthians 12:4-7.
WE ARE A CHURCH THAT GLORIFIES GOD IN OUR WORSHIP AND PRAISE. So we make a joyful noise to the Rock of our Salvation.
WE ARE A PREACHING CHURCH THAT FORGIVES men of their trespasses so that our Heavenly Father will forgive us of our trespasses.
WE ARE A PRAYING AND FASTING CHURCH praying always with all perseverance and supplication for all saints.
WE WALK BY FAITH; NOT BY SIGHT IN A TIMELY MANNER BELIEVING THAT EVERYTHING SHOULD BE DONE DECENTLY AND IN ORDER, ACCORDING TO 2ND CORINTHIANS 5:7 THERE BY WE TAKE AUTHORITY OVER THE SPIRITS OF DARKNESS IN KEEPING WITH ACTS 16:16-18. "...even so come Lord Jesus."