We are building to the glory of GOD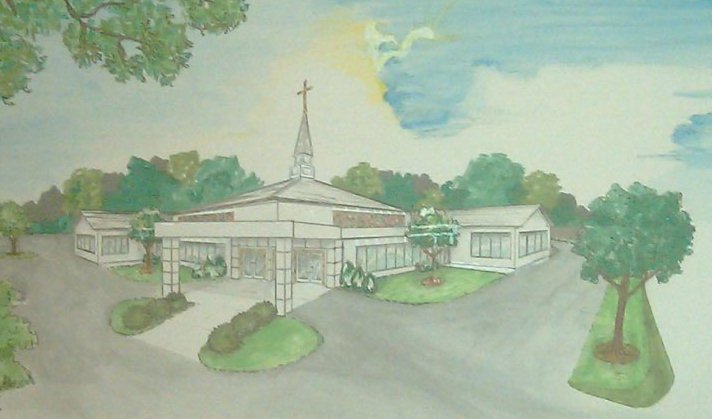 "The Vision Shall Come To Pass"
"Then I told them of the hands of my God which was good upon me; as also the king's words that he had spoken unto me. And they said, Let us rise up and build. So they strengthened their hands for this good work." Nehemiah 3:18
"Then answered I them, and said unto them, THE GOD OF HEAVEN, HE WILL PROSPER US; therefore we his servants will arise and build. . ." Nehemiah 3:20a
"I will stand upon my watch, and set me upon the tower, and will watch to see what He will say unto me, and when I shall answer when I am reproved. And the Lord answered me, and said, write the vision, and make it plain upon Tables that He may run that readeth it."Habakkuk 2:1-2
The Lord has sent back to the First Baptist Family a dynamic visionary in the person of Dr. Aaron D. McCall, a native son of First Baptist, an anointed man of God and a man of great faith. As God did with Nehemiah, in sending him back home to rebuild the wall at Jerusalem, God has sent back to Hayneville a like visionary with a similar assignment. The picture above is the artist rendering of the proposed new worship center with a multipurpose floor plan to meet the demands of a 21st Century Ministry. The new sancturary will seat approximately 400 people including the overflowarea other features includes classrooms, administrative area, sound booth, nursery,state of the art kitchen and fellowship hall.
PARTNENER WITH US
When King Solomon was preparing to build the Temple he contacted all of his friends and neighbors and asked them to help with the construction of the Temple by donating certain items for the successful completion of "GOOD WORK." Likewise we invite you to partner with us and "sow a good seed in this good soil" as the Lord will lead. We suggest that you pray about becoming a covenant partner with us as we build the "House of GOD" Please click on the link below to make your secure contribution to our building fund. Or if you prefer mail your contribution to: Catch The Vision P.O. Box 654, Hayneville, AL 36040 Attn.: Trustee Ministry.
With your Help,
"THE VISION WILL COME TO PASS"
Please make a tax deductable donation today.
Another way to help
"THE VISION WILL COME TO PASS"
You can contribute to our effort without ever writing a check, pulling out your wallet, or even picking up some change. All you have to do is search the web using GoodSearch.com instead of your usual search engine such as Google, Yahoo, etc. Each time you make an internet search a donation will be made to our building fund in your name. Please pass this information along to your entire contacts list. Just add the statement below to your signature of your outgoing emails and ask them to join us in our effort to build the House of the Lord. Thank you and God Bless.
GoodSearch & GoodShop for First Missionary Baptist Church Hayneville, Alabama. Help me raise money for First Baptist's Building Fund without writing a check just by searching the Internet with GoodSearch.com (powered by Yahoo), or shopping online with GoodShop.com
Thank you and God Bless you for your support.